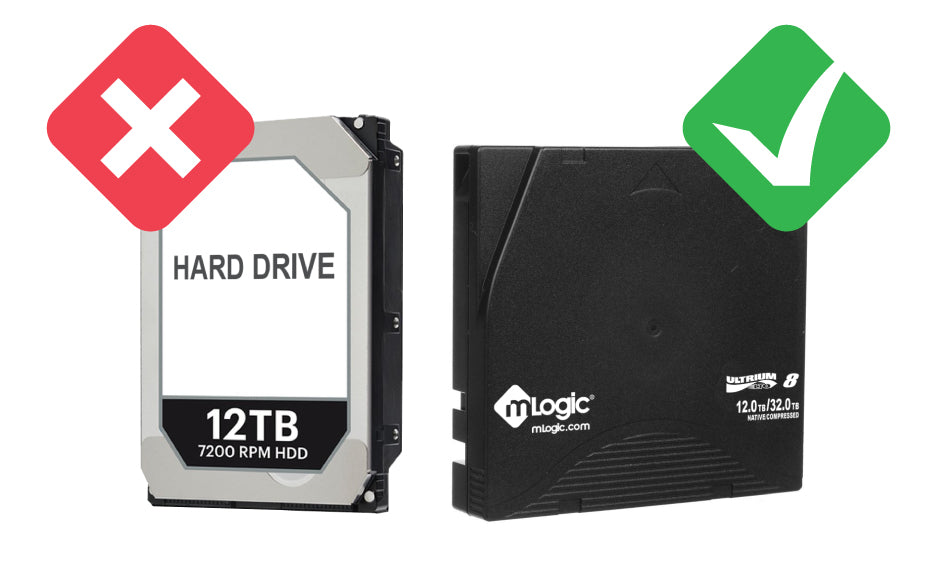 Why LTO??
If you generate tons of content, you need an mLogic LTO solution!
LTO tape is without question the safest medium to store your digital content for the long term.
LTO tapes are shelf stable for 30+ years and are available in capacities up to 12TB per cartridge.
If your media library currently resides on spinning drives, you will lose data as hard disks are not designed to sit on a shelf.
mLogic LTO solutions will protect your valuable media and will do so at an unbeatable cost per TB.