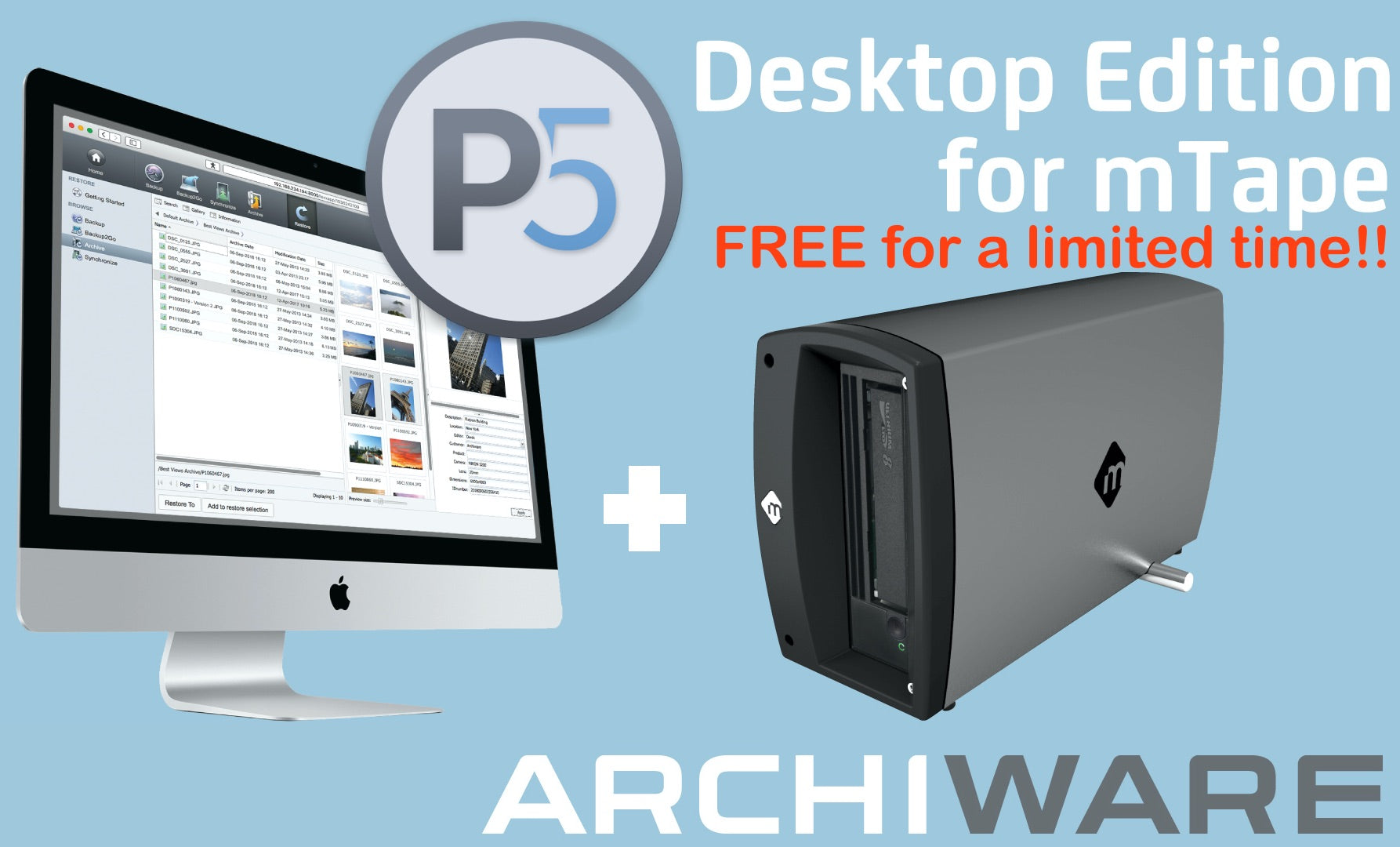 Get Archiware P5 software for FREE and a discount on mTape!
Archiware offers free P5 Desktop LTO Edition Software for mLogic's mTape during COVID-19
Archiware, manufacturer of Archive and Backup software for the Media & Entertainment industry provides free licenses to support data security in production. Data protection and preservation of precious assets becomes even more important with increased challenges due to the Coronavirus crisis. The limited-time offer includes a free P5 Desktop LTO Edition license with three months of support and maintenance for media professionals and SMBs in the M&E industry.
Archiware's limited-time offer provides one license per customer. The P5 Desktop LTO Edition, which usually costs $1,300 is now free. Three months of support and maintenance are included based on the date of activation. After expiration, maintenance and support can easily be renewed via Archiware's channel partners. The deadline to register for a free P5 LTO Desktop Edition license is July 31st 2020.
Register to receive a free P5 Desktop LTO Edition license on Archiware's website: 

https://blog.archiware.com/blog/p5-desktop-lto-edition/
Endusers that register with Archiware will receive a special discount on the purchase of an mTape LTO-7 or LTO-8.