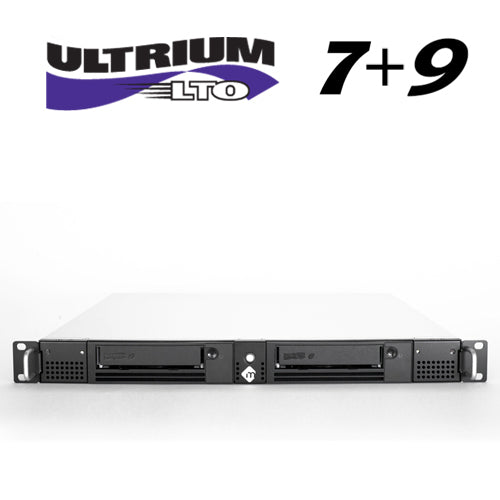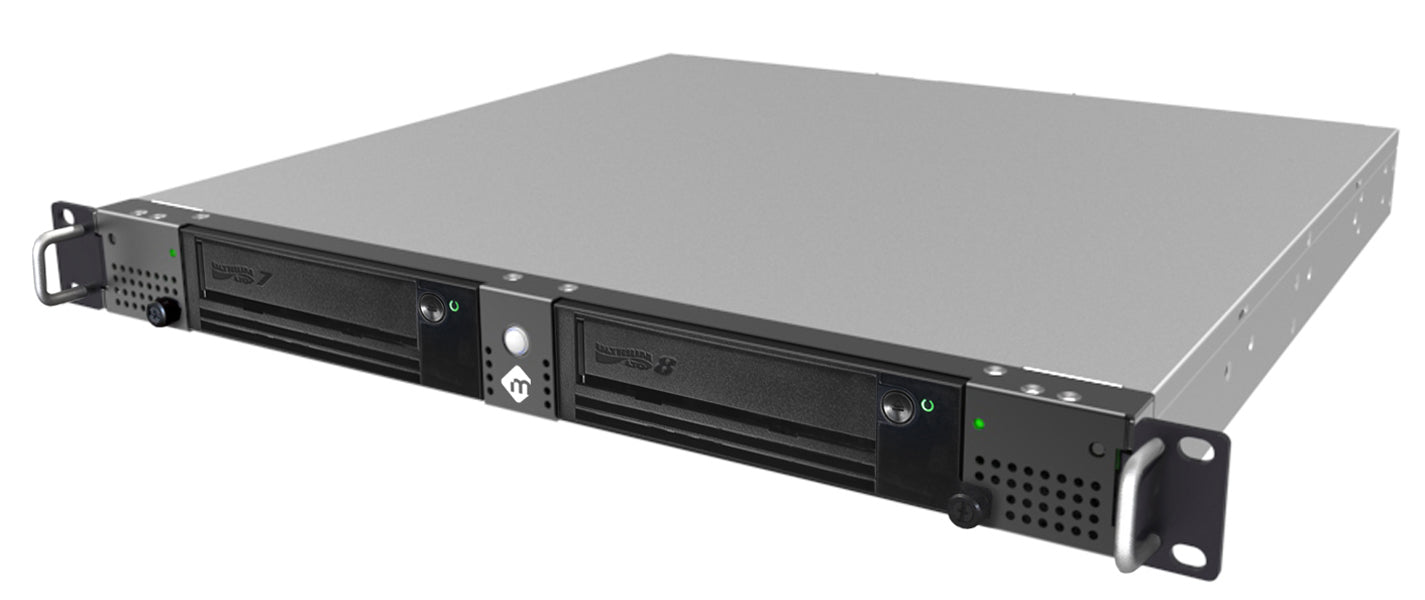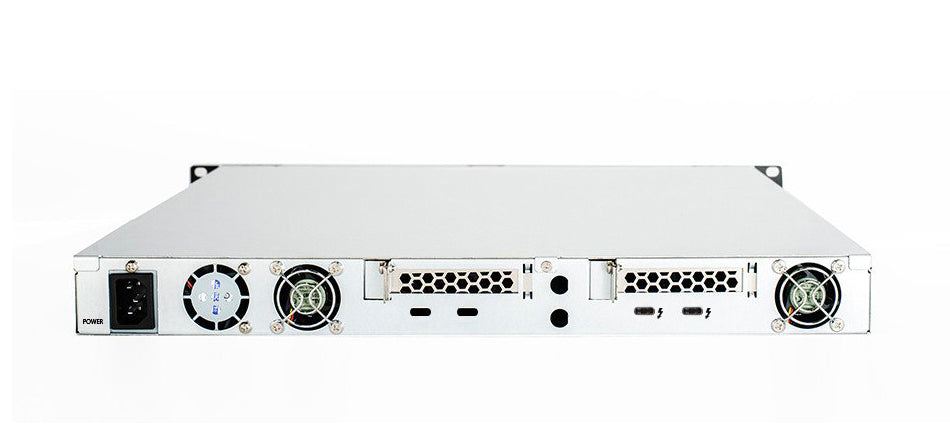 1U rack mountable enclosure with LTO-7 and LTO-9 tape drives

Can Read LTFS LTO-5 tapes and Read & Write LTO-6, 7, 8 and LTO-9 LTFS tapes

Dual

Thunderbolt 3

 ports 
Bundled 

with

 Hedge Canister LTFS software for macOS
The Swiss-Army Knife of LTO Solutions
mRack can read LTFS formatted LTO-5 tapes and read and write to LTO-6, LTO-7 LTO-8 and LTO-9 tapes. The system comes bundled with Hedge Canister LTFS software for macOS. 
The Linear Tape File System is a standard format for writing files to tape. It's ideal for storing production and post media as the LTO tapes can be mounted and read on Linux, macOS and Windows.
Learn more about the Linear Tape File System (LTFS).


Easily migrate older LTO tapes to newer generation LTO tapes

  
Do you have content archived on older generation LTO-5 or LTO-6 tapes?  If so, you need to migrate this content to newer generation LTO technology to ensure these archives continue to be accessible in the future.  mRack features one LTO-7 and one LTO-9 drive so you can move content from older generation LTFS formatted tapes to LTO-7, LTO-8 or LTO-9 media.
Simply attach mRack to your Mac's Thunderbolt port and use the included Canister LTFS software to migrate older tapes to newer generation tapes.
Canister Features
Makes industry standard LTFS tapes

True drag & drop archiving/retrieve for macOS 

Supports archiving to a single LTO or to two LTOs simultaneously

xxHash64 verification ensures an exact replica of your source is copied to LTO

Catalogs are created for every tape - retrieving files is simple!

Catalogs mount as a network drive and are fully searchable by Finder

Generates Transfer logs, Media Hash List and Manifests

In app Console
Interface:
  2x Thunderbolt 3 ports 
Tape Drives:
  LTO-7 and LTO-9, TAA Compliant
Tape Cartridge Compatibility:
  LTO-5, LTO-6, LTO-7, LTO-8 & LTO-9
  (LTFS formatted)  
System Requirements:
  Mac with Thunderbolt port
Size:

  19 x 16.5 x 1.75"/ 48.3 x 41.9 x 4.45 cm

Weight:

  19 lb / 8.6 kg

What's in the Box?
  mRack with LTO-7 and LTO-9 drives
  Fujifilm Universal Cleaning cartridge
  1 meter Thunderbolt 3 cable
  Hedge Canister LTFS software for
  macOS
Warranty:
  3-years