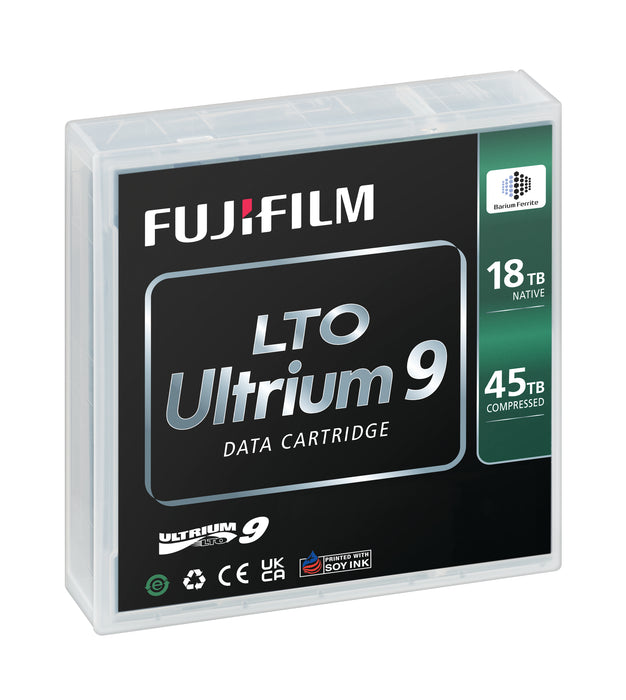 Fujifilm LTO-9 Tape Cartridges
Save $$ on 5, 10 & 20 packs!
Fujifilm LTO-9 Tape Cartridges are the intelligent choice for a smart world and the expanding datasphere. These LTO-9 Tape Cartridges deliver an impressive storage capacity of 18TB/45TB native/compressed, unrivaled reliability and rock-solid air gap security. Use less energy, store more data, and get more done with the next generation of LTO-8 data tapes.

Fujifilm LTO-9 Tape Cartridges feature Barium Ferrite magnetic particles.   Barium Ferrite is chemically stable and does not get easily demagnetized by outside energy interference. Therefore, magnetic tape using Barium Ferrite can achieve a long archival life of more than 30 years based upon FUJIFILM's accelerated life tests. With better frequency characteristics than metal particles, Barium Ferrite has a significantly increased margin of recording capability even when the ability of the drive head has diminished after repeated use.